Shop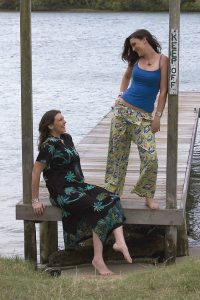 We're printing a special-order of gorgeous mycologically-themed clothing in collaboration with Rum Reggae, a high-quality supplier of Batik. These cotton clothes are fun, comfortable and durable. We are supporting a number of exciting mycology and conservation projects by donating funds for every item sold.
This year we are just selling our remaining stock of FunFungi Batik clothing with as we are busy with Fungi4Land. If you want to know more email us with "FunFungi Batik" as a subject and we will let you know when our shop opens winter (July-Aug) 2019.
Order Details
Orders will be delivered early in December 2018, ready to wear for our Summer.
We do annual bespoke order of clothing "slow fashion" which means there is less environmental impact as we do not order clothing people do not want. Consumer clothing waste in Australia means that fast fashion in Australia means 6000 kg of clothing is dumped in landfill every 10 minutes. Bespoke orders means that we need at least 10 of each colour style combination to make it cost effective. We will give you a full refund if your chosen line does not go ahead.
We have remaining stock for sale see below.
We do larger sizes up to 5XL so contact us if you want to order these.
These clothes are being sold as we delight in comfortable colourful clothing that contributes to good causes. For this reason we will not refund items unless they are faulty. Rather we ask you to find a good home for any items that you decide you don't want to wear it.
---
Support a Project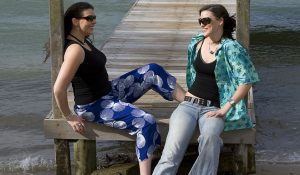 Your purchase supports creative and inspiring mycology projects.  You can select which project you'd like to support!
Nominated projects will receive funds in December 2018. For each item sold, $10 per shirt or $5 for womens tops or short dresses, will be contributed to a project of your choice.
Australian Tropical Fungi Pocket Field Guides (Funds raised so far $105)

Fran Guard, Sapphire McMullan-Fisher, Sandra Abell, Matt Barrett and Teresa Lebel with the support of the Queensland Mycological Society are working to build mycological capacity in Far North Queensland and with local help produce some Pocket Field Guides. In March 2018 a expedition to collect fungi and educate locals was held. In 2019 we hope to have a similar expedition to launch the new pocket guides.

Southwest WA Field Book (Funds raised so far $170)

Botanical artist and mycologist Katrina Syme has been studying the fungi of south-west WA since the 1980s. She is working to bring out a local field guide to share her knowledge, please help her find the funds to cover the costs.  In 2018 we used the funds to get a hard drive to back up her images and produced a pocket guide for the region.

Ross Beever Memorial Mycological Trust – FunNZ (Funds raised so far $115)

Fungi enthusiasts have been meeting for 35 years around New Zealand for an annual foray to share knowledge and discover Aotearoa's amazing fungi. Every year the Ross Beever Memorial Mycological Trust help support students research.

Fungi for Land (Funds raised so far $245)

With many land managers beginning to discover the important functions many fungi play in healthy ecosystems in 2019, we want to write a practical guide for land managers. Sapphire McMullan-Fisher and Roz Hart have been involved in fungal community education for more than a decade and hope to work with mycologists across the region to produce a practical and science based guide.
---
Why Batik?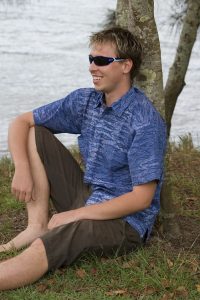 Batik is the ancient Indonesian art of waxing, dying, boiling and sun drying natural fabrics. Each colour run is made to order by the Javanese crafters, hence why we have a minimum number for orders. From hand-crafted "chops" used to stamp dye-resistant wax designs onto the cloth.
We have had three fungal chops made so far, with each hand sculpted by these artisans of the spice islands archipelago (Indonesia). The cloth is then dyed and the wax boiled out exposing the hand created pattern, thus each piece is an original.
Rum Reggae has been crafting fun and comfortable clothing for more than a decade. We have found the clothing very durable, lasting more than five years of regular wear if protected from strong sunlight. We love that we are supporting mycological projects by using great clothing that keeps traditional Javanese craft of Batik alive.
---
Select an item:
Showing all 4 results